If you're under 30 years old, this is the best time in your adult life to buy a certificate of …more
The Truist Future Credit Card has a long 0% APR promotion for new cardholders. The promotion covers eligible purchases and …more
The U.S. government is in danger of intentionally defaulting on its debt obligations for the first time in its history.  …more
Last time I shared with you a story from my new book Pathfinders from a reader in Ukraine, Roman Koshovskyi, …more
??Money orders aren't a common form of payment anymore. If you need to fill one out, you might have no …more
You can't read an article about your credit score without someone telling you to contact the credit bureaus to notify …more
This article has been updated for the 2023 new car model year. Each year, I enjoy researching and publishing a …more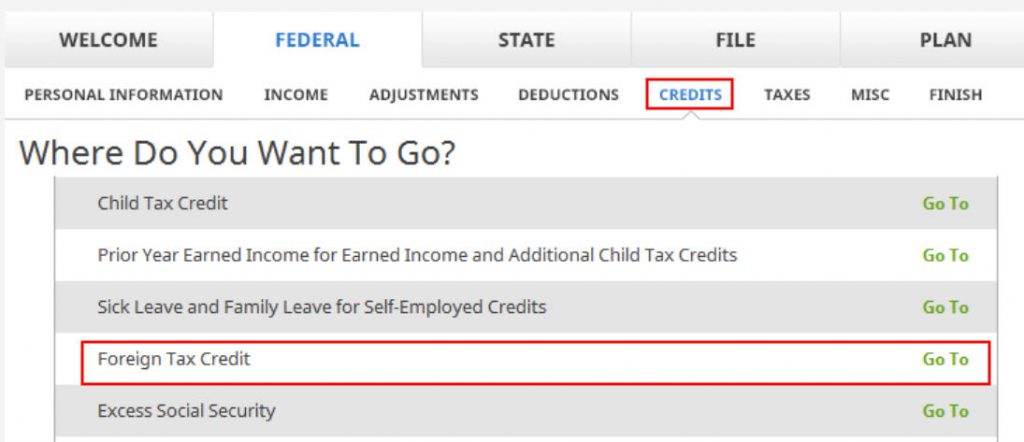 Foreign Tax Credit comes up much later in the Credits section under Foreign Tax Credit.

Click on "Add Form 1116."
AMT Simplified Election

If this is the first year you're claiming the Foreign Tax Credit, H&R Block software asks upfront about the simplified election. Select "Yes" for the simplified election.
Foreign-Source Income

Dividend income falls under "passive income."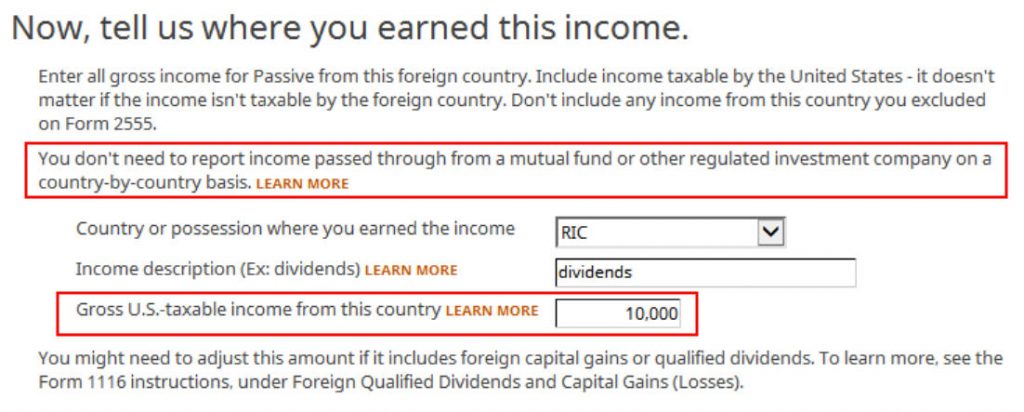 The "learn more" popup says you should choose "RIC" as the country when your foreign income came through mutual funds and/or ETFs. "RIC" is the last item in the country dropdown.
You get the foreign income from the supplemental information in your 1099 package from your broker. If you have multiple 1099-DIV forms that reported foreign tax paid in Box 7, you'll have to add up the foreign income numbers from the respective supplemental information.
Don't overlook the small note under the gross income input. It says you might need to adjust the amount if it includes foreign capital gains or qualified dividends. When you're reporting foreign taxes paid from mutual funds and ETFs, the income sure does include qualified dividends. H&R Block doesn't do the adjustment for you. It asks you to read the IRS instructions, learn how to adjust, and report the adjusted income here. That's lazy.
Adjustment Exception
Fortunately, many people qualify for an adjustment exception. From the IRS
[Updated on January 21, 2023 with updated screenshots from H&R Block software for 2022 tax filing.]
When mutual funds and/or ETFs …more